QUALITY AND SERVICE YOU CAN TRUST

To provide high quality, state-of-the-art dental prosthetics customized to meet the specific needs of doctors and their patients through personalized customer service.
---

Best look dental lab is a high quality service dental laboratory located in Orang California. Established in 2009. Bestlook Dental lab's innovative techniques and artistic approach to quality, hand customized crowns, laminates, fixed full-mouth reconstructions have earned Bestlook Dental Lab a long-term national client base built on unsurpassed, personalized service and attention to detail. Specializing in custom cosmetic restorations and a full range of laboratory implant services, our team of talented technicians, artisans and support staff are dedicated to providing you with the quality, comfort and fit your patients demand and to add value to your services in a reasonable cost . by receiving a high quality restorations, along with reliable, friendly service, a dental practice is bound for success. As a small, quality driven laboratory, part of our success is hearing, enjoying, and sharing in the growth of your practice.

We take pride in using only the best restorative systems, be it PFM's, All-Ceramic, Gold Work, Implants, or Temporaries. Our combination of state-of-the-art equipment and continuous education in the latest techniques plays a large role in the quality of your restoration. As a customer, you have the peace of mind of knowing that your technicians are provided with every means necessary to fabricate a superior restoration.

WHAT WE BELEIVE IN

At Best look, we take the utmost pride in every case, whether it is a single unit or an extreme makeover full mouth reconstruction. We're obsessed with quality—and providing unmatched service to back it up!
Our Mission

"We provide our dentists with artisan-quality cosmetic restorations that make patients look great and their dentists look like heroes."

---

PROMOTION 50% OFF YOUR FIRST CASE
up to 3 units
SMILE MAKEOVER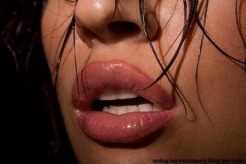 We are a cosmetic dental lab whose goal is to be partners in patient satisfaction with dentists who want to prescribe the absolute best in esthetic restorations for their patients. Dentists want to be able to provide their patients with perfect smiles, and we are a cosmetic dental lab who can make that happen.

---